About
You Are Beautiful began in 2002 as a sticker that spreads a hopeful message through public art.
Our goal? To be a positive force and transmit a simple idea:
Everyone deserves to feel good with who they are.
Soon we were shipping little stickers around the globe, in over one hundred languages. Since then, our project has actively combatted negativity by distributing millions of stickers and grown into large-scale, metal and wood installations, murals, as well as collaborations with many designers, students, and artists, worldwide. Our community-based message always includes your voice, & we invite you to keep sharing hope with your world.
We are committed to keeping this message as accessible as possible. You will always be able to receive 5 free stickers by sending in a SASE.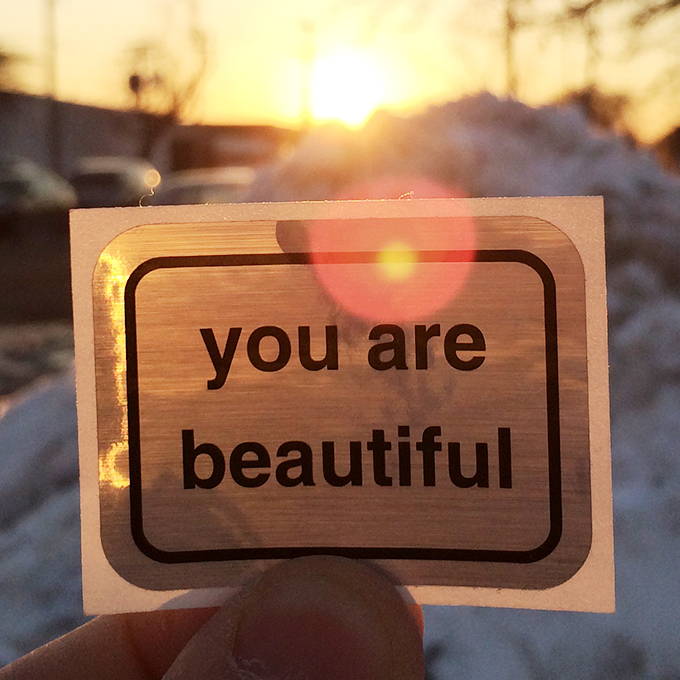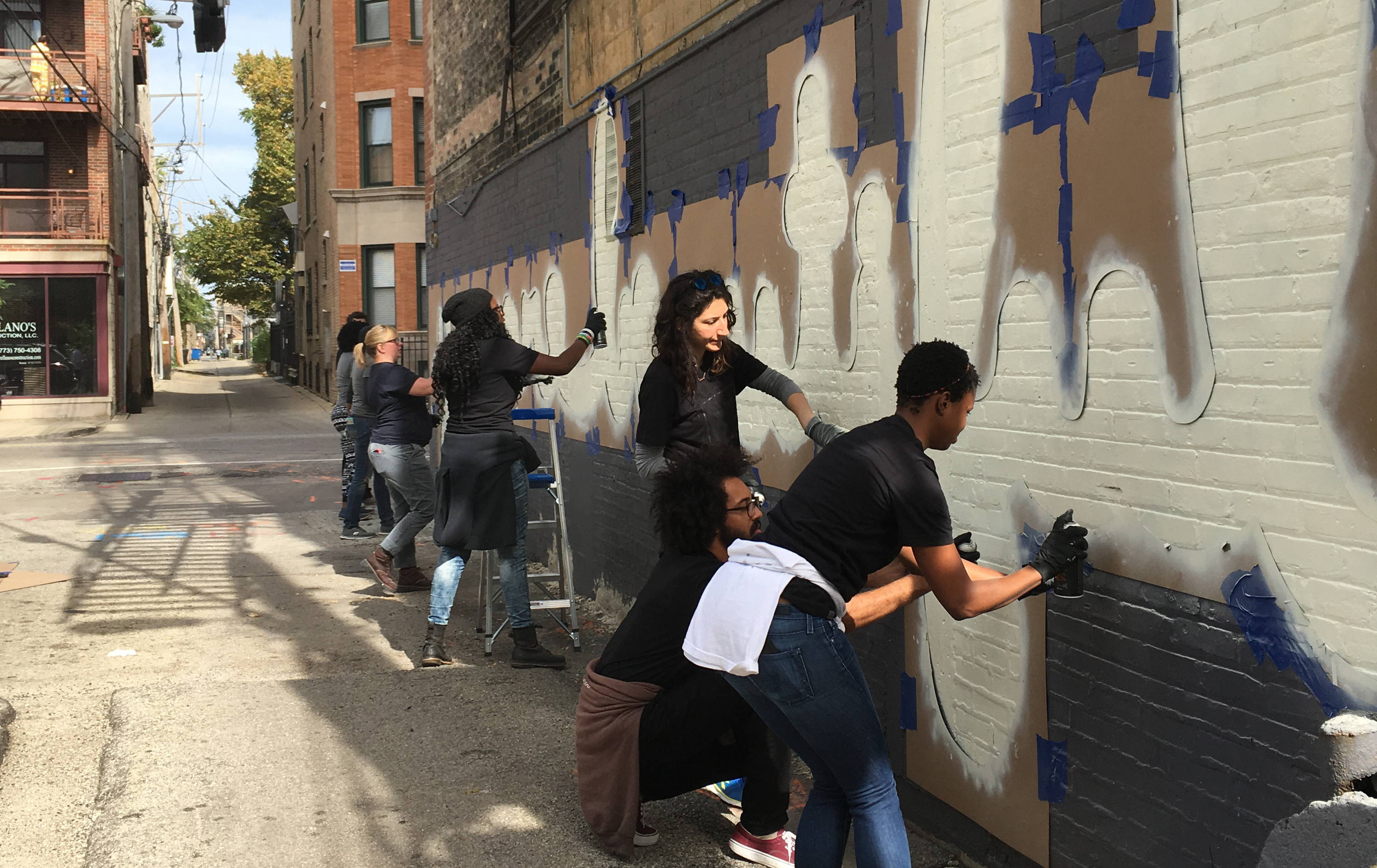 To date, we've distributed 7 million stickers & created close to
100 permanent installations around the world!
You Are Beautiful is about the fact that every single one of us is incredibly unique & amazing, and that should be celebrated. You be you. Then we look for the commonalities that we share, that can unite & bring us closer together & not feel alone in this world. We're all in this together.
3368 N Elston, Chicago IL 60618
YAB HQ opened in Chicago in 2018, offering a retail store front (open to the public), as well as housing our studio. We created YAB HQ to become a community hub for creative inspiration & positivity creation through events & workshops. We are extremely grateful for the global community who has visited our openings, workshops, and open gallery hours :)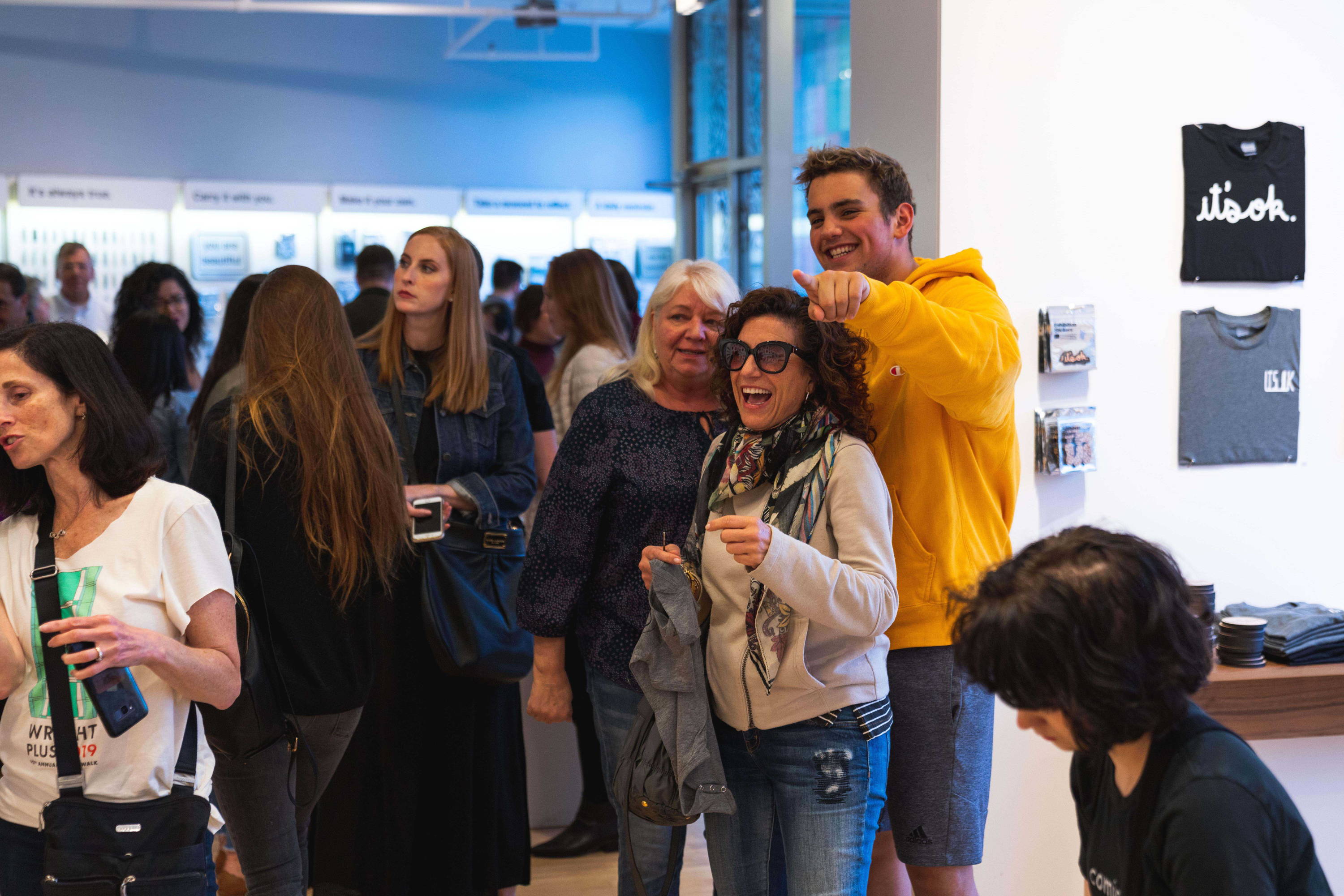 Matthew is the Custodian of You Are Beautiful, a project to better the world in little ways. The message has reached every corner of the globe, with over 7 million stickers shared by the community. The hope is for us to share uplifting thoughts with each other.
Matthew Hoffman is a Chicago based artist whose public works have been exhibited internationally. His ideas and work have been included in Good, the New York Times Magazine, and Ready Made. He has been published in books by Gestalten, Droog, and Taschen, and was featured in a segment on the Oprah network.
Matthew has created large scale public installations for the City of Chicago, Rose Fitzgerald Kennedy Greenway Conservancy, Albright Knox Gallery, as well as companies like Apple, Facebook, & Zappos. There are close to 100 public outdoor installations currently on display around the world, open & waiting for you to experience.
Learn more at HeyItsMatthew.com
It is our mission to leave the world a little better than when we found it.
For us, public art is open and accessible to everyone who happens by. It is inclusive and beautiful.
"As has been witnessed throughout history, public art can be an essential element when a municipality wishes to progress economically and to be viable to its current and prospective citizens. Data strongly indicates that cities with an active and dynamic cultural scene are more attractive to individuals and business. Public art can be a key factor in establishing a unique and culturally active place. Public art can create civic icons, but it also can transform our playgrounds, train stations,
traffic circles, hospitals, water treatment facilities, and airports into more vibrant expressions of human imagination. By building and reinforcing community culture, public art can act as a catalyst for community generation or regeneration. In this case, size does not necessarily matter. Public art can be very visible, large, permanent and unmistakable as an art experience; but it can also be very subtle, short lived or seamlessly integrated into one's experience of a place.
Public art matters." Americans For The Arts