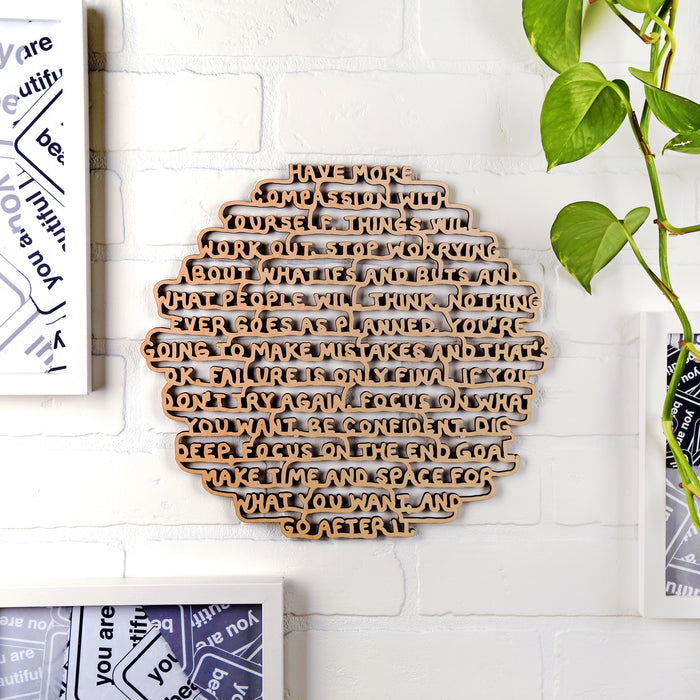 Have more compassion - Paragraph
Original price
$65.00
-
Original price
$65.00
Have more compassion with yourself. Things will work out. Stop worrying about what ifs and buts and what people will think. Nothing ever goes as planned. you're going to make mistakes and that's ok. Failure is only final if you don't try again. Focus on what you want, be confident, dig deep, focus on the end goal. Make time and space for what you want, and go after it.
Awaken your creativity and motivation with this hand-drawn paragraph. Hang it in your space and use its inspiring message to keep you going every day!
This wall hanging measures 12" x 11" and is laser cut from .25" thick wood.
Pair this piece with
white gallery nails
to cleanly hang on your wall.
Made entirely in our Studio in Chicago.