Add your voice to the message.
Digital Sticker Submission!
Ever wanted to design a You Are Beautiful Artist Sticker? We are currently requesting submissions for 2022! 
In the past, we have chosen Artist Stickers for our Monthly Sticker Club from our community Artist Board Exhibitions. Since we were unable to do that in person this year, we are looking for digital submissions.
To potentially be selected for an artist sticker for our Monthly Sticker Club in 2022, read on!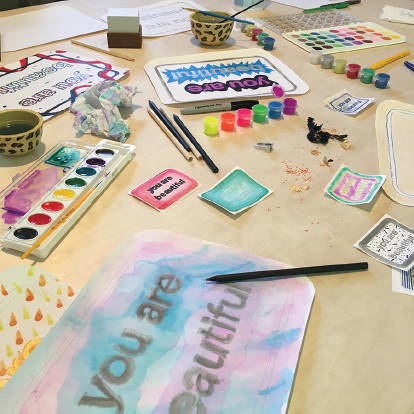 The history of the artist sticker...
In 2022, we celebrate 20 years of the sticker! 
Be a part of our celebration year!
The first 100 stickers were made in 2002. The print quality was pixelated and came out the wrong color. (They were to be green, to blend in on lamp posts, but instead showed up a muddy olive brown). These paper stickers barely stuck, and fell off after the first rain. It was a small start, a test for a simple idea. Over the last 20 years, millions and millions of silver yabstickers have been shared by the ever growing community around the world. 
It's a reminder that you never know what will happen when you put yourself out there. The first step doesn't have to be perfect. Just go for it, and get your ideas out into the world!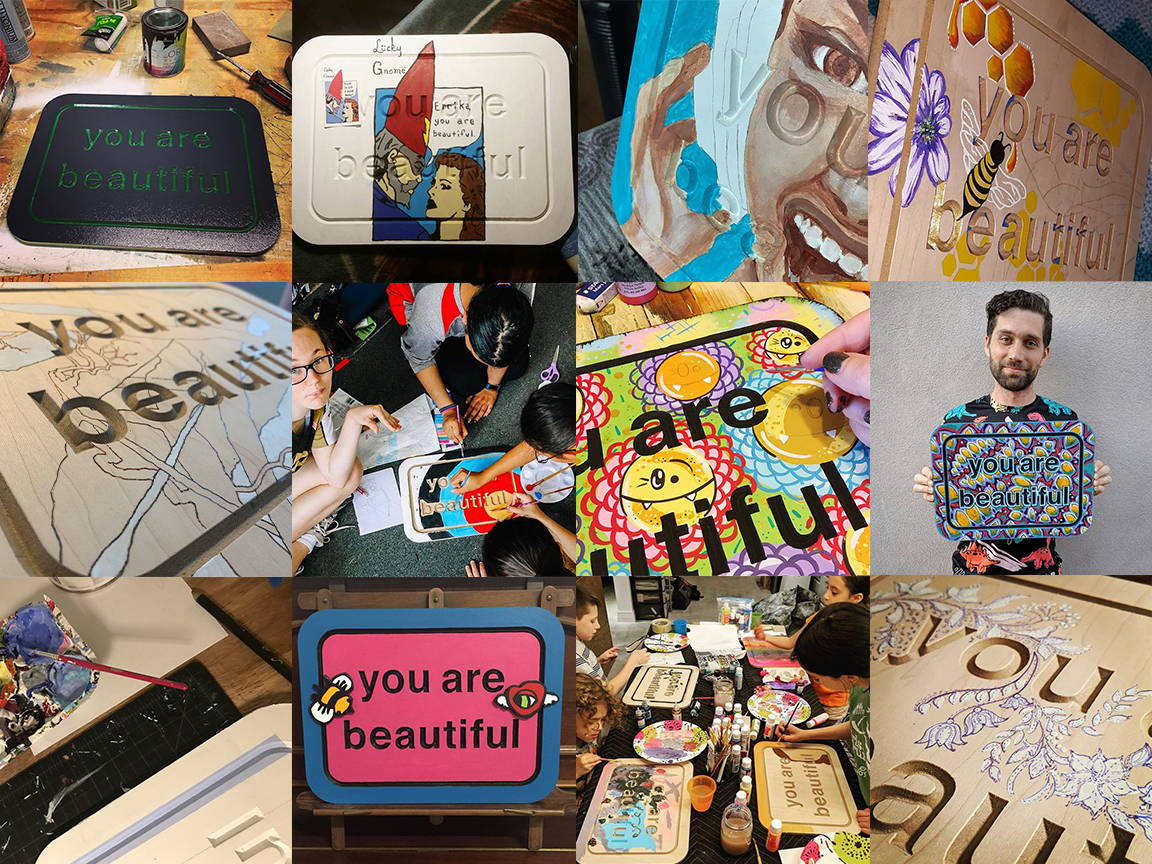 In 2014, the Monthly Sticker Club was born! When you join, you receive 31 stickers a month, a simple reminder to do one kind thing a day. To make the Club even more fun & exciting, we asked artists to create their vision of a custom yabsticker, that would only be available in the club, and only for that month. 
Here's how to potentially be selected for an Artist Sticker 
for our Monthly Sticker Club in 2022 :)
Email your digital submission to hi@you-are-beautiful.com by November 15
Subject Line: Artist Sticker Submission 2022
Email Body: Attach Image (See file options below)
Artist Name or First & Last Name
IG Handle
City & State
You can use any media including digital art, we will just need a digital file. 
Choose 1 of these 3 ways to submit, whatever works best for you :)
1. Send a hi-res JPG file of your artwork in landscape format, 2.125" x 1.625" 300 DPI. We will superimpose the You Are Beautiful sticker art over your image.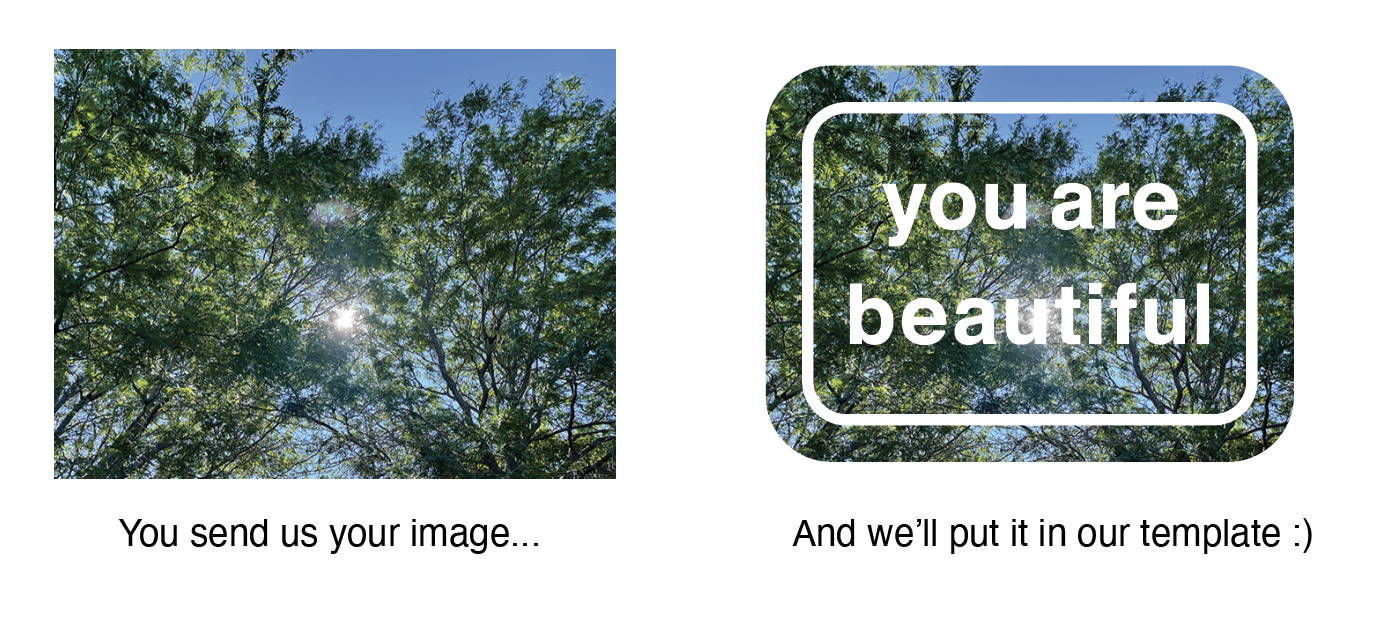 2. Send a photo or high res scan of your completed sticker art, from this fill-in template that has the text & border of the sticker.

3. Using Illustrator, create your own yabsticker with our layered template that includes the text and border in black or white.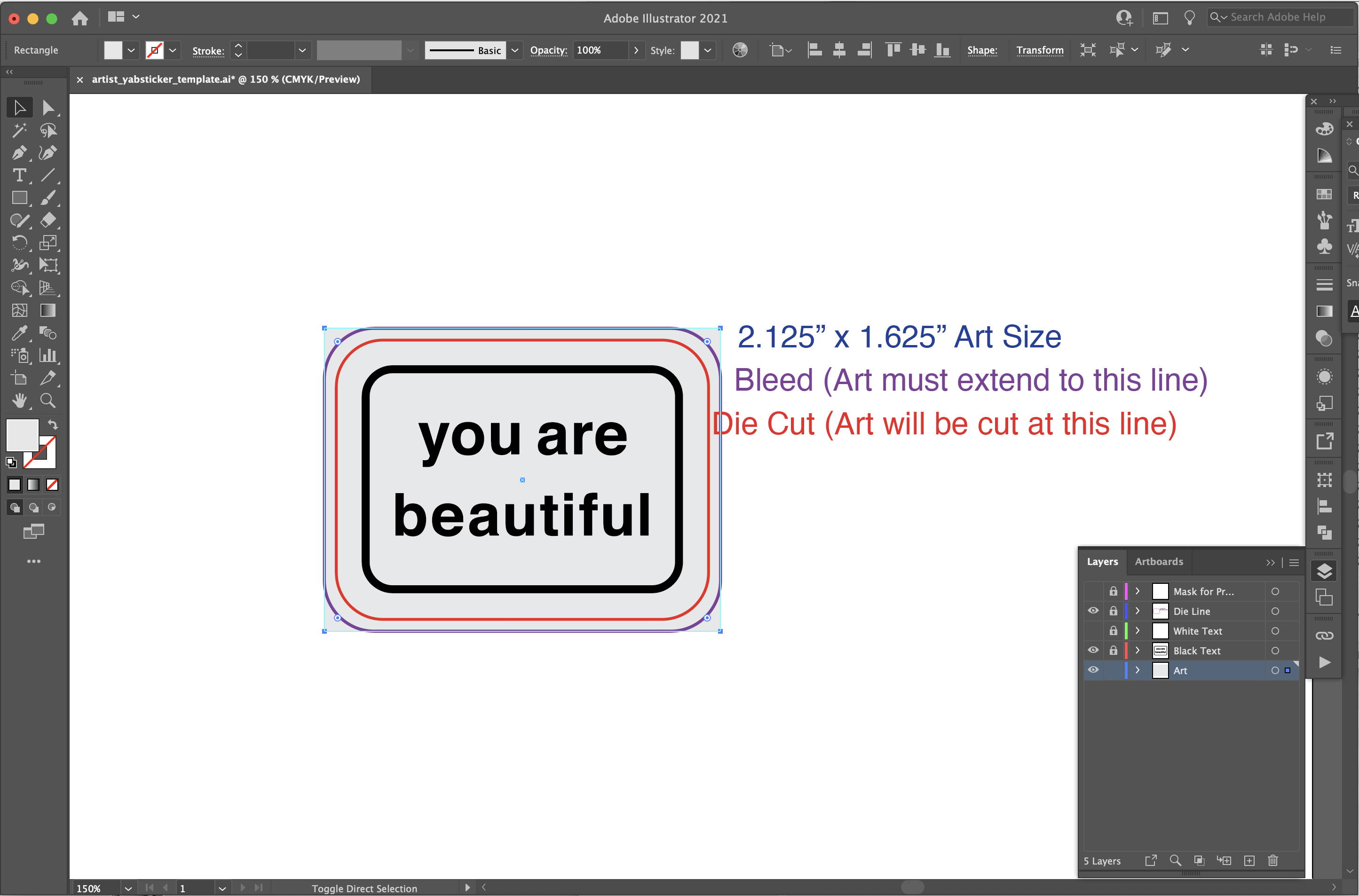 Learn more about our Sticker Club!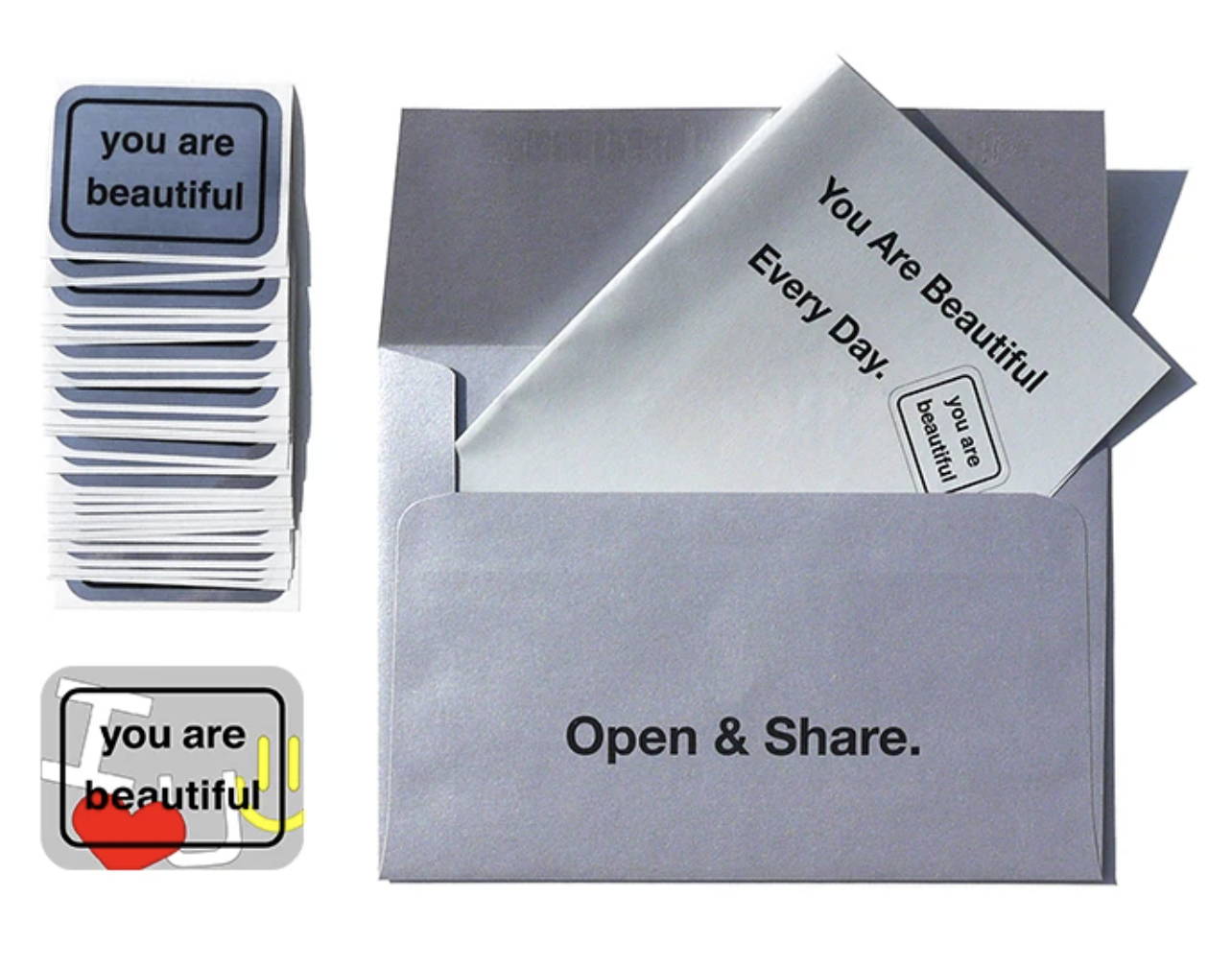 Want to see close to 100 past artist stickers? Check out our Sticker Club to see incredible past examples!