Submit your design!
Add your voice to the message.
Share your vision.
Have you ever wanted to design a You Are Beautiful Artist Sticker? 
Over the years, we have partnered with many creatives from all walks of life to design an exclusive sticker that is distributed world wide to every single one of our monthly subscribers.
To potentially be selected for an artist sticker, see below for 2 easy ways to send us your work!
Your Image
The easiest way is to email us your image, and we'll superimpose the You Are Beautiful sticker art over your image for you.
Simply send us a hi-res JPG file of your artwork in landscape format, 2.125" wide x 1.625" tall, 300 DPI.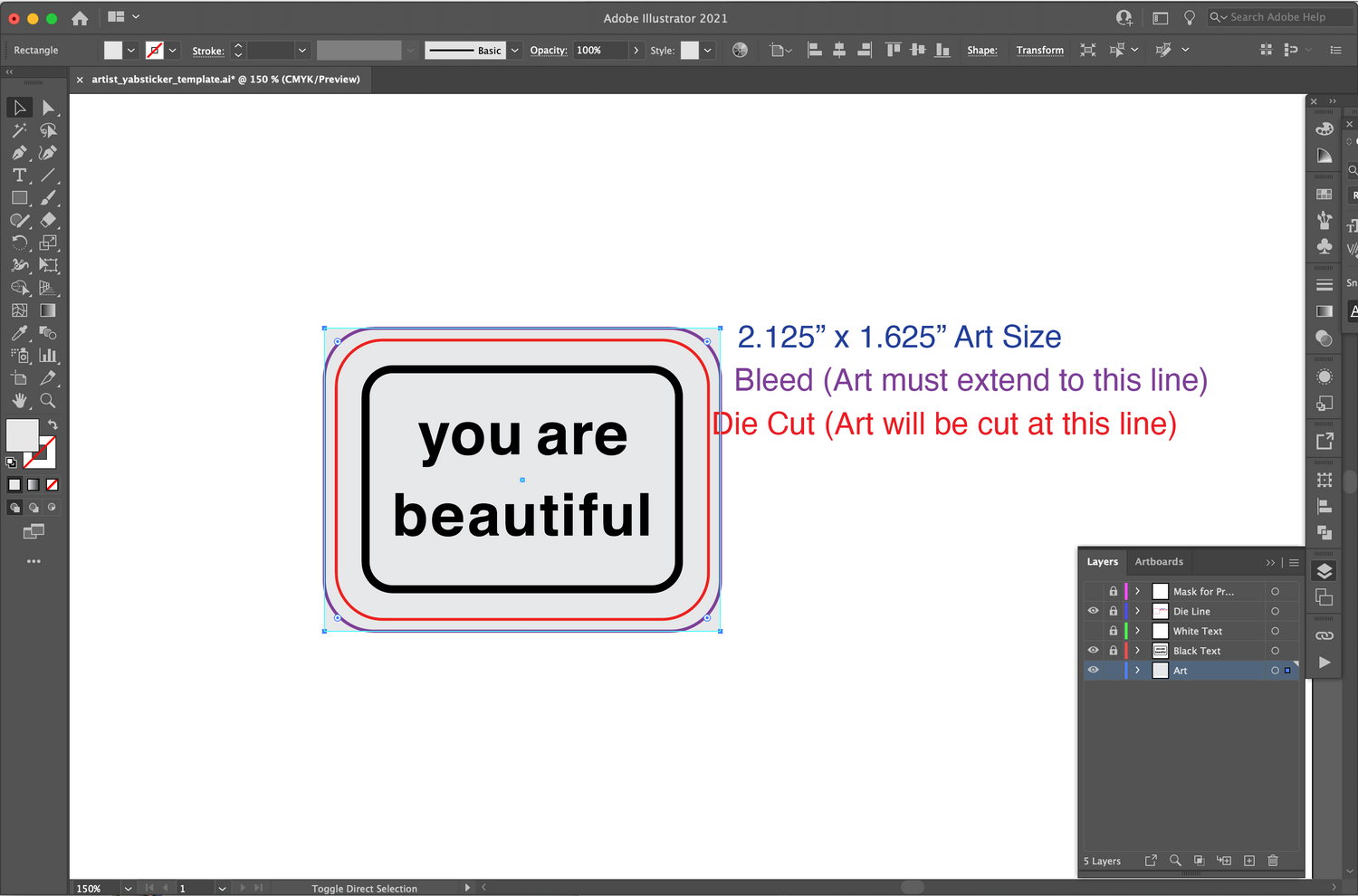 Your File
Handy in Illustrator, and want to create a file?
Simply email us & ask for the ArtistStickerTemplate.ai, it's ready to go for you to get creative with!