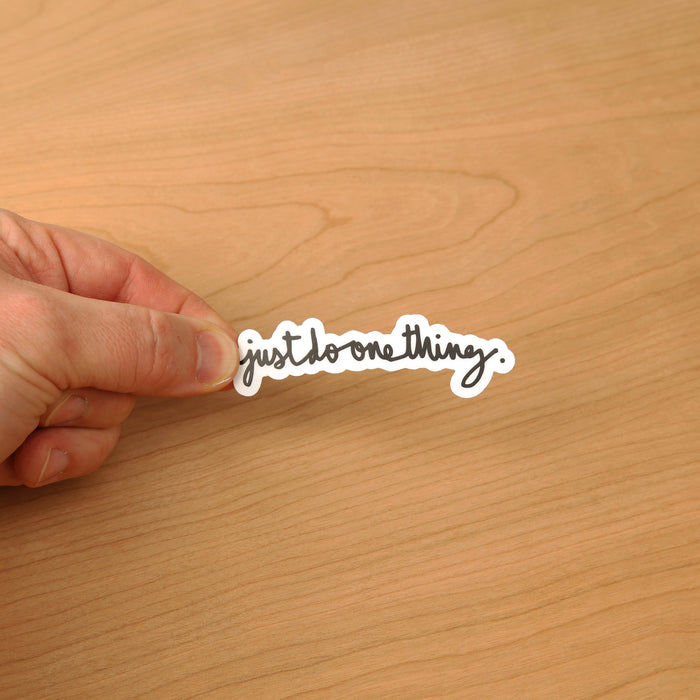 Just Do One Thing Stickers
Original price
$7.00
-
Original price
$7.00
Just do one thing, and do it right now! :)
This 5 pack of all-weather vinyl stickers are the perfect motivation to slap up where you need it most. These stickers measure approximately 3.5" x 1". 
You Are Beautiful Stickers are printed in the USA & China, and packaged in our studio in Chicago.
A part of the Just Do One Thing Collection.
it's nothing new
you know what to do
(you've known...you've known)
creating nothing but excuses
just do one thing
do the next right thing
one step in the direction
you want to be headed
get out of your head
and get it into the world
just one little step
then the next
until to you get here