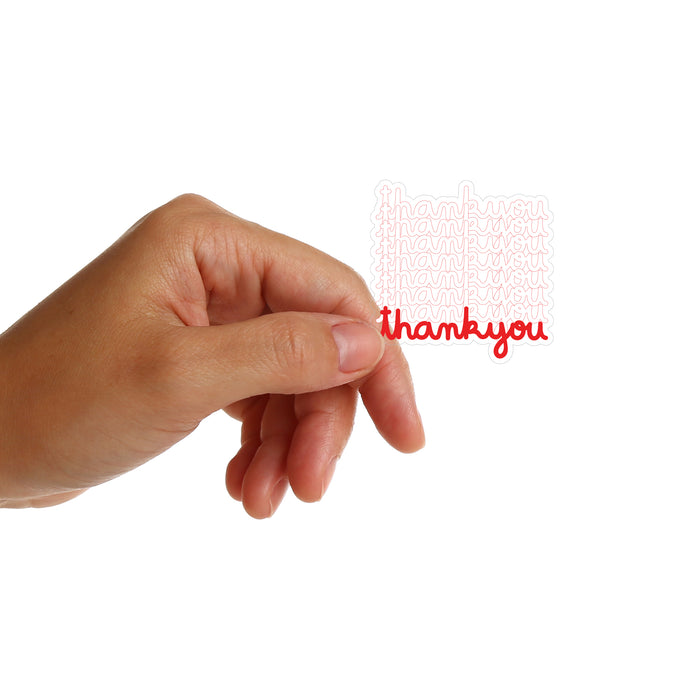 Thank You Stickers
Original price
$7.00
-
Original price
$7.00
Sometimes, just a simple reminder is all that we need. Thank you.
This 5 pack of all-weather clear vinyl stickers are based on our reusable bags at YAB HQ. These stickers measure approximately 1.5" x 1.5". 
This sticker is from a body of work looks at the appreciation of others (and what they have done for you) and the appreciation of yourself (and how you've stuck it out). We've learned something incredible: the more appreciative you are of what you have, the more grateful you feel for where you are now. 
Make these moments matter.
You Are Beautiful Stickers are printed in the USA & China, and packaged in our studio in Chicago.